Destination Services Providers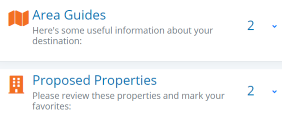 ReloTracker™ is the most widely-used Relocation Management System for small, medium, and large destination services providers, complete with the ability to generate invoices.
It's a system that works the way your company does!
ReloTracker™ is an innovative but easy-to-use system for managing relocations. In short, it is like an operating system for a relocation company.
You might say "Assignees" or "Transferees", "Consultants", "Counsellors", or "Assistants" – ReloTracker™ has the flexibility to fit your company.
For smaller companies, ReloTracker™ can use basic menus and tracking. For larger companies it can handle multiple offices in different countries.
The system was designed with the input of some of the most experienced international relocation providers to allow end-to-end management of relocations from customer quotes and proposals to final invoicing. Why not ask for an online demonstration today?
Share Information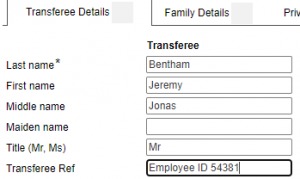 Finally, gathering and sharing information will automatically be part of the way you work. In ReloTracker™ each transferee has an online file.
Everything is in one place and the people that need information can view only what you allow.
HR can log in to view only relevant information, while field consultants can view only the information they need. You can freely share information while guarding private details.
Satisfy Customers

Like Customer Relationship Management (CRM) systems, ReloTracker™ allows you to manage different types of contacts, but it knows that these contacts play different roles.
Expatriate Employers are managed separately from 3rd Parties, like movers or relocation management companies. Assignees have the central role, linking to customers and service providers.
Customers can have different locations or divisions, each with their own address, tax number, and contacts. There can be an unlimited number of customer contacts in any division or location.
It is easy to find all current or past relocations for a customer and to view the invoice history. Customers can log in to initiate a new relocation or to check the status of a current one according to what you allow them to see.
A quote generation tool allows you to quickly prepare an offer of services and rates for a prospect or existing customer. Of course, for each customer you can also save different rates so that the amount on the invoice automatically reflects the amount you have agreed to bill them.
Communicate Easily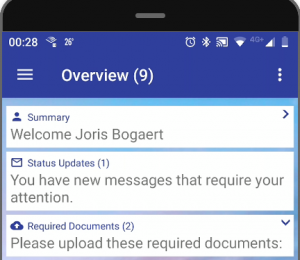 Communicating with transferees is streamlined through online access. What used to take many steps now requires only a few seconds.
Imagine adapting the requirements questionnaire with a few clicks. Now just give them a password and an email is automatically created inviting the transferee to log in to fill it in.
They can save their information and complete it later. Once they confirm their needs they can no longer change it without you knowing.
You can quickly see whether they have finished entering their requirements and so can the rest of your team. No more searching through documents or email. Everyone is working from the same information!
Manage Effectively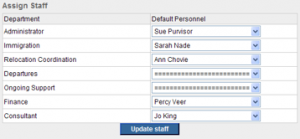 ReloTracker™ offers the flexibility you need to match the way you work. At the same time, it brings transparency and consistency across the business.
Unlike other systems, with ReloTracker™ you remain in control. You create and manage your services and checklists. You decide how your business is organized.
Whether you work with on-staff field consultants or freelancers – or both – does not matter. The system can help you manage your entire team. If you need to know the status of a relocation, who is working on it, or anything else, the information is at your fingertips.
Despite all this flexibility, behind the scenes ReloTracker™ is based on international standards, quality management principles, and recognized best practice. This means you get a secure, powerful system that will meet tomorrow's requirements.
Deliver Consistently

Just as quality services are at the heart of what you deliver, powerful services management is at the heart of what ReloTracker™ offers. It enables you to deliver reliable, superior service by tracking the details.
Home Search, Preview Visit, Departure Services…no matter what services, programs, or packages you offer, we understand that you need to track the service you give to each important family.
Each service has its own details that you need to record. Each service has a series of steps that need to be followed. That's what ReloTracker™ was designed to do!
Unlike other systems, ReloTracker™ offers complete flexibility for you to define your own services, whether for arrivals, departures, renewals, or others. For each service, you define the steps required to complete it. These steps make up the checklist – the workflow. Your team members receive reminders at the correct time to ensure that nothing is forgotten.
Understand Clearly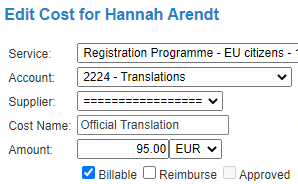 It's too easy to become overwhelmed with details. It's also too easy to lose sight of them. Getting a clear view of the business is the key.
Organizing all the information is a challenge for any business. When details get lost it often means lost time or money.
Your team can record costs (expenses) in the system, linked to each service and relocation. If a cost needs to be rebilled to the customer, it will appear automatically when you invoice.
In the same way, your team can enter mileage or the amount of time spent to deliver a service. If you need to reimburse people for out-of-pocket expenses or pay them based on their time, the report takes a few seconds to create.
Each entry is recorded in accounts that you create and manage, for easy financial reporting or integration. You no longer have to choose between "flying blind" or spending many hours generating accurate information.
Invoice Quickly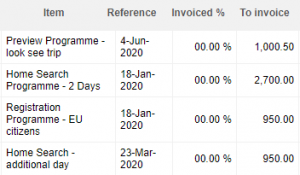 Creating invoices does not need to take a lot of work. ReloTracker™ can help you save valuable time with unique invoicing management.
Once ReloTracker™ knows the services provided to a transferee and the related costs, preparing an invoice only requires a couple of clicks.
Do you invoice when the arrival services are complete? Half up-front and the rest when finished? Or monthly based on completed services?
It doesn't matter. ReloTracker™ is able to generate invoices for a relocation according to your method of invoice, including services invoiced per hour, per day, or other means.
The invoice will be generated according to your template, with the payment terms that you agreed with each customer.
Demonstration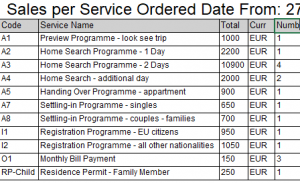 Finally an end to spreadsheets, multiple Word documents, and other makeshift systems! ReloTracker™ provides the system that meets today's demands for quality programs.
Prepare your business for the future! Whether you are trying to fulfill the requirements of a quality-improvement system like ISO, meet privacy requirements, or to reduce legal liability through better documentation, ReloTracker™ will help you meet those goals. It is:
Of course ReloTracker™ supports multiple languages, including Unicode for non-western languages. It also supports multiple currencies.
There is NO other system that meets the unique needs of today's relocation service provider. That's why companies that have compared have consistently selected ReloTracker™ as their solution!
NOW is the time to ask us for a complete demonstration that will allow you to understand how we can lower costs by allowing your team to be more productive.